Places of Interest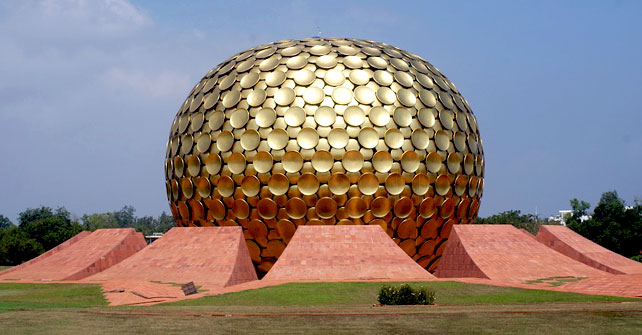 Auroville
If you have only a few hours and want to just hop in and out, go directly to the Visitors? Centre, known to all cabs and rickshaws in the Pondicherry and Kalapet area. The VC offers you detailed exhibitions and video viewings on the city?s aims and activities, a special section on Matrimandir, and an information centre well-stocked with numerous brochures and handouts on Auroville's educational and cultural activities.
Visiting Hours : 10:00hrs to 18:00hrs
Sri Aurobindo Ashram
Aurobindo Ashram is not a quiet place of retreat but a vibrant centre of life in a modern urban setting. The dynamic character of the community reflects the life-affirming aim of Sri Aurobindo's Yoga. Work as an offering to the Divine is an essential aspect of the Yoga, and all Ashramites do a certain amount of productive work each day in one or another of the Ashram's departments.
Visiting Hours : 08:00hrs to 12:00 hrs & 14:00 hrs to 18:00 hrs
Aayi Mandapam AND Bharati park
The park facing the governor?s bungalow reflects the French influence. Once called as ?place du pantheon ?now turned as Aayi mandapam- the emblem of the Pondicherry Government. The park surrounded by Aayi mandapam has been restructured by preserving its heritage.
Visiting Hours : 08:00 hrs to 20:00hrs
pondicherry beach
Pondicherry beaches are ideal for sunbathing, swimming or simply strolling on the golden sands. The Union Territory of Pondicherry has a long coastline of 45 km. The virgin beaches of Pondicherry with the golden yellow sand and deep blue sea attracts tourists from all over India. The slopes of the beaches are gentle and safe for bathing and swimming.
Visiting Hours : No time limit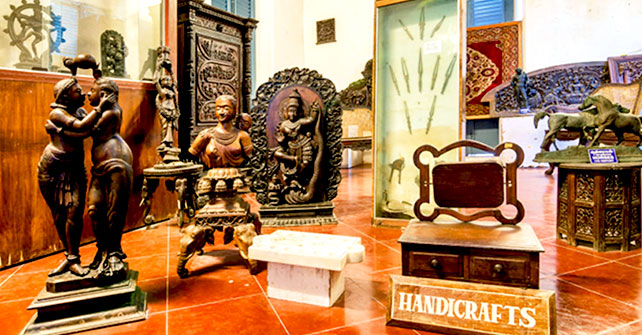 Pondichery Museum
The museum brings back memories of the glorious past of Pondicherry , from the days of the Greco-Roman era down to the present days, providing glimpses of the art and culture of the people of this region during the pallava, chola and vijayanagar days. Artifacts from the excavations at Arikamedu are preserved here.
Visiting Hours : 10:00hrs to 13:00hrs & 14:00 hrs to 17:00 hrs
paradise beach
Chunnambar or Paradise Beach is 7 km past Pondicherry, along the Cuddalore Main Road. Located at a point where the Chunnambar River backwaters meet the Bay of Bengal, it has something for everyone. If you?re the kind who likes splashing around in the waves, the sea here is not very rough. Not so deep, it?s safe for children as well.

THE BOTANICAL GARDEN
The Botanical garden in Pondicherry was created in 1826, once called as ?Colonial Park?. When the garden came under the control of the eminent botanist perottet ?rare and interesting plants? were procured from Calcutta, Madras, Ceylon and Reunion. Its collection numbers to approx.1500 species.
Visiting Hours :09:00hrs to 12:45hrs & 14:00hrs to 17:45hrs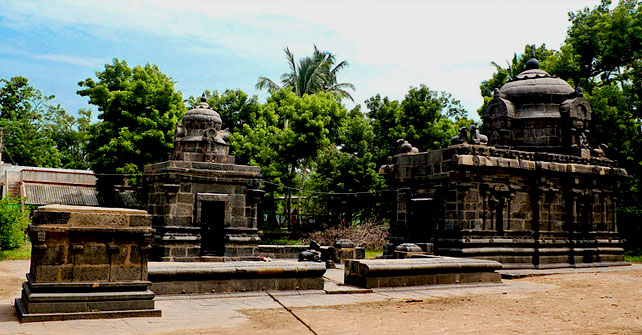 TEMPLES
There are about 32 temples in Pondicherry Of these; Manakula vinayagar temple, Sri vedapureeswarar temple, Kamatchiamman temple and Varadarajaperumal temple are famous.
Visiting Hours : 06:00hrs to 12:00hrs & 16:30hrs to 21:00hrs
GRAND BAZAR
This is a permanent market located between M.G Road and Bharathi Street. ?Grand Bazaar? is the main market of Pondicherry for flowers, fruits, vegetables, fish, spices, groceries and utensils. It is very interesting to browse this daily market.
Visiting Hours : 05:00hrs to 22:00hrs

CHURCHES
French missionary zeal in the 17th and 18th centuries saw a number of imposing churches built here. The Sacred Heart Church, situated on the south boulevard, stands out as an oriental specimen of gothic splendor. It contains rare and beautiful stained glass panels depicting saints and events from the life of Christ.

CHUNNAMBAR BOAT HOUSE
Facilities for boating are available at the Boat House on the River Chunnambar,8kms from Pondicherry. The backwater and the lush greenery on both sides of chunnambar provide an ideal setting for boating.
Visiting Hours : 09:00hrs to 17:00hrs
OUSTERI LAKE BOAT HOUSE
Ousteri lake is one of the biggest lake and major supplier of drinking water in those days. Now it is opened for the tourists for boat ride and to watch the birds. During the season, this lake acts as dwelling place for many migrating birds.
Visiting Hours : 09:00hrs to 17:00hrs

HERITAGEWALK
It is beautiful to take up the walk around the boulevard, showcasing three different architectures in 3-4 square kms.The White town or the French square, Tamil Square and the Muslim Square.
Visiting Hours : No time limit
SHOPPING
Pondicherry is famous for highly creative and beautiful souvenirs. Terracotta, handmade papers, wooden handicrafts aromatics, leather products, linens and garments are unique here at JN Street. Sunday market is ideal for buying cheaper products.
Visiting Hours : 09:00hrs to 22:00hrs
SUNDAY MARKET
M.G Road and Nehru street crossroads has street market is quite famous and perfect for cheaper products. Garments, second ? hand books, toys, house holds, CD?s DVD. Audio tapes and used products are generally sold here.
Visiting Hours : 08:00hrs to 22:00hrs